Linking you to all XR's biggest web based resources
Realise... Organise... Activate... Regenerate... - R O A R your Love and Rage!
[This page is a work in progress, more links and explanation will be added over time - please suggest new links by writing to xr.communities@gmail.com and putting "Rebel Toolkit" in the subject line]
:: Realise ::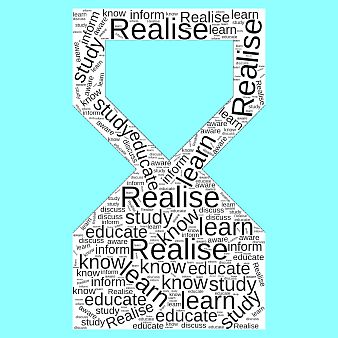 Core information about XR
The Science
Other information resources
| | |
| --- | --- |
| XR UK - Blog | Sharing knowledge about Climate Change and Extinction |
| XR Podcast | Trying to answer questions, bring clarity, and demystify all that is XR |
| XR News & Discussion Group | A more edgy space on Facebook looking to engage as many people as possible - the largest XR facebook group on the planet! |
| Centre for Alternative Technology | A far less edgy facebook oasis of calm, where technical, social and political solutions are discussed |
---
:: Organise ::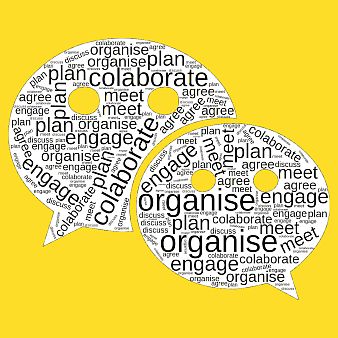 Money - in your group
The XR HUB:
The Hub is the central point from which XR chats, plans, discusses, stores and writes.
To use the Hub you'll need to be invited by an existing admin.
There are three main componants: MatterMost, The Forum and The XR Cloud and it is the portal for several other systems too.
You'll find there are regular Training Events for the Hub as well as a Rebel Academy course and several videos - and some guidance here in the Rebel Toolkit too: The Hub.
| | |
| --- | --- |
| XR UK Hub | The starting point for all the other resources |
| MatterMost | Where XR chats and does its day-to-day organising |
| XR UK Forum | Where more formal discussions take place and projects are developed |
| XR UK Cloud | The storage area for documents, spreadsheets, presentations, graphics, pictures and videos are stored - a more secure store than Google Docs and Google Drive |
Video Conferencing
| | |
| --- | --- |
| ZOOM | NB Zoom is a commercial system and XR has x2 replacement systems that are free to use |
| Zoom Meetings Security | Guide to using ZOOM in the most secure way |
| XR Meet | Meet is our "lite" secure video-conferencing solution that's simple, requires no login and is free for all to use |
| XR Meet 2 | This is XR's fuller-featured secure video-conferencing service and hosted on our own infrastructure - a full replacement for Zoom |
Project Tracking
| | |
| --- | --- |
| XR Deck system | XR "KANBAN" style project tracking system which is more secure than Trello |
| TRELLO | NB Trello is a commercial project tracking system, but you can implement a simple project tracking system on the XR Cloud using XR Deck system |
---
:: Activate ::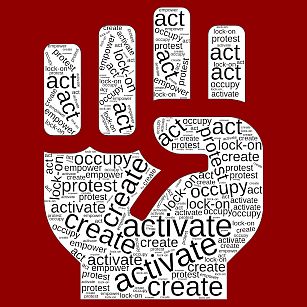 | | |
| --- | --- |
| XR London Website | Where our highest profile actions often happen |
| XR London Facebook Group | See what XR Londoners are talking about |
| XR Art Blockers Facebook Page | Maker-Activists use Printing Painting and Sewing to make protest objects |
| XR UK Informed Dissent | Help making informed decisions about legal issues when protesting in England and Wales |
| TruthTeller - Whistleblower Website | A space for whistleblowers to report employer related environmental crimes |
| Digital Rebellion | Amplifying our Actions through the use of telephone campaigns and social media |
| Back Office Support | This link will open an email to backoffice@riseup.net where you can offer your help - Back Office tasks include taking calls; reporting arrests; arranging police station supporters to meet arrestees on release. Do this from home or possibly a location in London |
Art & Media
Photography and Film
Writing (Non-Fiction)
Graphics
Graphics Generator Produces graphics for your action, talk or facebook post in the Extinction Rebellion "house style"
Rebel Radio
Rebel Radio
Extinction Rebellion UK's official radio channel where the Climate and Ecological Emergency is the number one topic of conversation - hosted by Soho Radio, XR broadcasts live from their studio in Soho, London
eMail: xrrebelradio@gmail.com
Twitter: @XR_RebelRadio
Cyber Action
| | |
| --- | --- |
| Digital Rebellion | Digital Rebellion enables you to take action from home that will be aligned with actions on the streets |
| XR Remote Rebels Group | A group for those who want to get involved but have restricted time or mobility, maybe you're a carer, or have mobility restrictions, or young kids, or a business? Join us! |
| XR Volunteers | This group calls out for help with specific tasks to directly support actions, it could be at fracking sites or tree clearances and they share articles and videos relating to actions where they have played a part. |
:: Regenerate ::