2022 Simple flyer
An A5 sized flyer designed to print at home (as long as you have cheapish black ink and a printer that can print double sided) - or print one and then get it photocopied.
The flyer created in MS Word looks like this
FRONT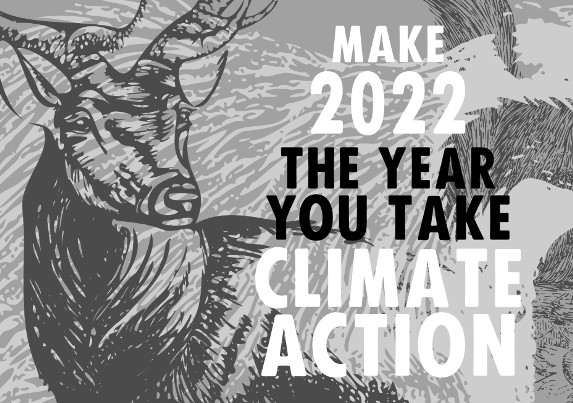 BACK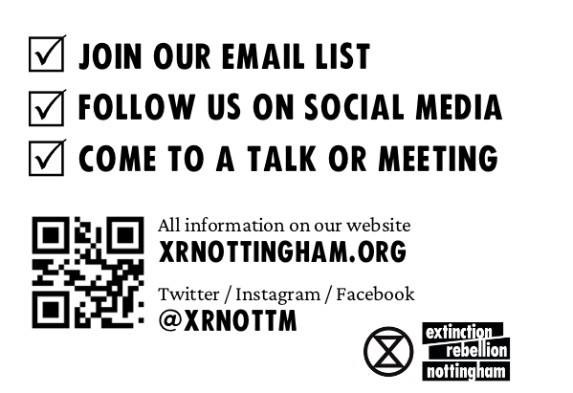 You can tailor the information and the QR for your own group. The QR code could point to an Action Network sign up form, or a facebook page or a website - whatever you want. QR codes can be made for free from website such as QR Code Monkey
XR Fonts are used, so to tailor this for your local group you need to download and install FUCXED CAPS and Crimson Pro
This works on my own printer if I set
Layout to 4 to a page
Double sided printing
Short-edged binding
Obviously (not being a computer/printer expert) this may not work for you - so please get in touch if and help me improve this by contacting email media@xrnottingham.org. Or with any other questions. If you are struggling to tailor this form then I could do it for you and send you a pdf to print (which would mean you don't have to download the fonts)
If you need help learning about Action Network lists for your local group contact Action Network Data Team - also there is some information here about how subscribers get on to the XR email list and advice on creating QR codes, short links and best practice for paper forms.