Introductions to XR for new Rebels
When we first join XR
As you probably know, it can be slightly overwhelming joining XR - so much to learn, so many new faces, all that XR jargon and even a new structure to work around. And this is on top of the anger, frustration or desperation we feel because we face the Global catastrophy of climate change as a result of systemic injustice and racial inequality, the effects of which are already being felt all over the world. It can be a lot to process.
But feelings of being overwhelmed are avoidable.
Our regenerative culture reminds us that we are 'Creating a culture which is healthy, resilient and adaptable' (principle 4) and that we 'Welcome everyone and every part of everyone' (principle 6). However, sometimes we forget to welcome new Rebels into XR simply because we are often so involved in a project which is taking all our time and attention.
For this reason, we should have an Integrator in each of our teams - to welcome new Rebels and to make sure that existing Rebels are finding their way on their journey through XR.
Integrators have a really important task and it has been widely understood that this task is made easier if Integrators get support too. That is why we are putting together this onboarding handbook and why we have set up a few ways to help reduce the burden on integrators - we want to empower you as integrators.
Three Introductions to XR for new Rebels
1. Welcome to XR online sessions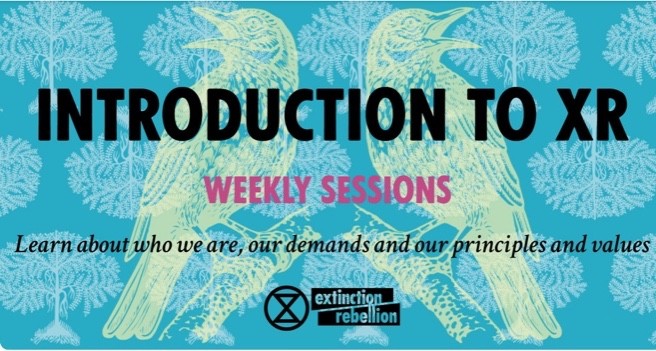 These sessions are currently run on a weekly basis via Zoom.
Send new Rebels to this online session, which is about 1.5 hours long.
Included are:
NVDA introduction - why we are nonviolent
3 demands
10 Principles and Values
How to join a Local Group, a Community Group and a little about the Volunteer website.
Link to Introduction to XR weekly sessions via the Events page of the Website.
You can also send new Rebels to Register directly via this Zoom link.
2. Buddy Programme
XR Buddies is a 4-week programme for new rebel onboarding. Its aim is to help new rebels feel connected and empowered within XR through conversations and building new relationships.
Week 1 - Introductory video call
Week 2 - Thinking about the questions we ask
Week 3 - Why regenerative culture is important to XR
Week 4 - Where do we go from here?
It is not meant to replace training or orientation; it is a safe space for new rebels to connect and engage with other new rebels and their buddy.
Please encourage your new rebels to take advantage of this awesome opportunity to develop their support network within the community.
For any questions, please drop the XR Buddies team a note in Mattermost: https://organise.earth/uk/channels/xr-buddies-reception
3. Rebel Starter Packs
Linked below is the Rebel Starter Pack. This is the best resource for a new Rebel joining the movement. Take a browse through it if you don't know it. You can forward it via email to your new rebels if they joined remotely, or use it at a welcome session with your group. Rebel Starter Pack
This pack linked below is designed for Rebels who have a good idea of what XR is about and they are looking to find out more - they want to take their next steps moving forwards within XR. Rebel Next Steps Pack